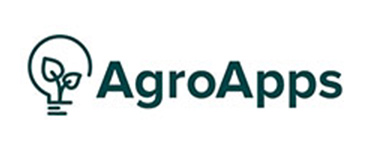 Founded in Thessaloniki, AgroApps is a dynamic company that focuses on providing developing real-life agricultural and weather ICT solutions and providing specialised agricultural consultation and climate services. Passionate about applying ICT, the company uses, combines and integrates remote sensing technologies, compound algorithms, GIS and other datasets to build multi-functional web-based platforms and mobile applications, decision-making tools, workflow systems and other software solutions. All solutions are supported by an effective consultation framework, always aiming at enhancing efficiency in the use of natural resources, and at supporting successful integration of various agricultural aspects. Delivering excellence and sustainability is the key to each stage of AgroApps end-to-end provided services.
Going beyond mere ICT, AgroApps innovates by integrating technologies to develop custom-built software solutions in response to specific requirements and needs. "Co-creation" is one of its favourite words, since its approach regards users as key-actors in our software production process. Indicatively, AgroApps specialises in developing:
•          Agricultural decision support systems and web applications combining information from many sources and workflows and providing information and emergency alerting.
•          Numerical weather prediction and crop growth simulation models.
•          Data hub systems that collect earth observation and climate data offering them to other applications or the web via secure data bridges.
•          Crowdsourcing platforms that exploit the power of the crowd and combine the crowdsourced data with additional datasets to accomplish unique goals and provide personalised alerts.
Role in the project:
AGROAPPS will lead the WP4 AgriBIT Agriculture Value-added Services. In particular will provide tools for implementation of precision agriculture through GNSS enabled services. AGROAPPS will contribute furthermore developing AgriBIT integrated services. Finally, AGROAPPS will be involved in evaluation framework and will provide continuous feedback according to planned activities in Task 6.1