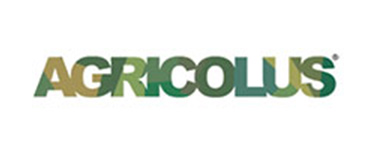 Agricolus s.r.l. is a dynamic and innovative product company founded in 2017 and based in Italy, whose main field is precision agriculture. Agricolus originated from the synergy of the combined competences of a group of skilled professionals supported by two firms: TeamDev srl and Aedit srl. Their expertise is based on ten-year international experience in research, analysis, advice and development of applications for agricultural management.
Agricolus has a strong focus on technological innovation and a vast experience in precision farming, targeting agro-holding companies, association of farmers, small, medium and big farms, and agricultural governmental departments. Agricolus is a brand and a technology awarded by FIWARE as "Powered by Fiware" and "Fiware IoT Ready" solution and part of the European Technology platform NESSI, DotNetUmbria User Group. Agricolus is also promoting, with other industrial enterprises, GEOCARE, the first Italian supply chain network that covers all the value chain in the precision farming sector. Agricolus is ESRI and Microsoft partner and has received several awards and recognitions for its innovative products and for empowering the use of ICT solutions in the agricultural sector.
Agricolus mission is to support farmers, agronomists, agri-food processors and other agricultural operators in optimizing agronomic practices, by using the most modern technologies of data collection and analysis. The core of the company is a cloud-based ecosystem of precision farming applications including Decision Support Systems (applied to irrigation, fertilization and crop protection), forecast models, smart pest and disease control and remote sensing.
Role in the project:
Participation at the WP6 – Pilots demonstrators with the coordination if the Pilot on Precise Vineyard management. Participation at the WP7 "Exploitation and dissemination toward Market Impact Generation" to provide support on the integration of the AgriBIT solutions on third party platforms.